Sponsorship
Team Canada is looking to partner with businesses to support roller derby and Canada's goal to medal at the 2020 World Cup.
Team Canada 2020
The roster has been announced and the athletes are getting ready to start practicing!
These are the skaters to watch as Team Canada prepares for the World Cup 2020 is St. Louis Missouri.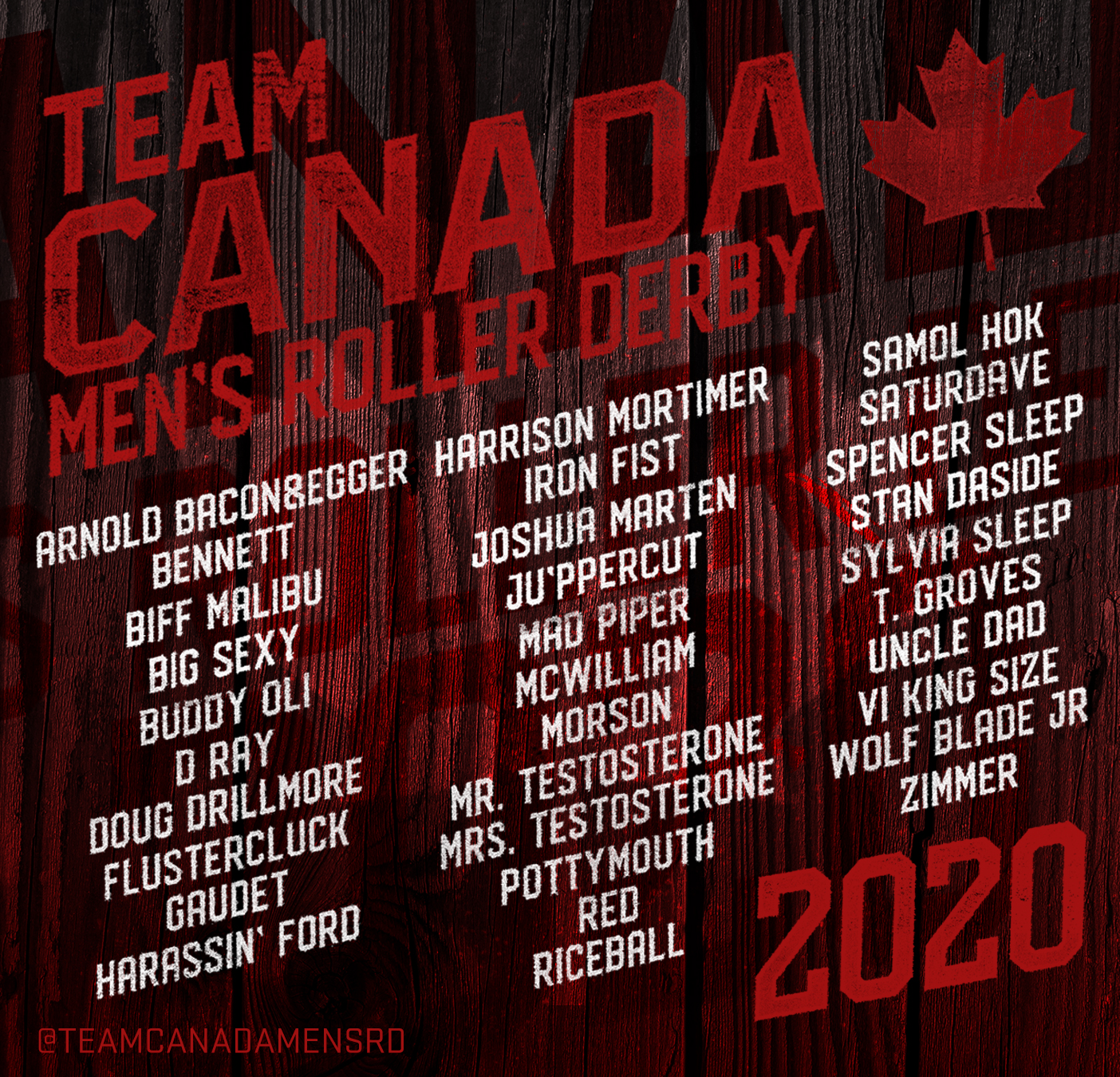 World Cup Review!
Team Canada placed 5th in Barcelona 2018.
The team had entered the tournament with goals of making the Bronze metal game, but Team France had similar goals. The game between Canada and France was an exciting and intense game, with the winner going to the bronze game and the loser playing for 5th place. The Canadian athletes brought their intensity, but France was able to bring an equal intensity, winning the game in the end.
The 5th place game was not an easy match up either. Canada played against Mexico in the final match up. The two teams faced off earlier in the tournament as well as at the 2016 World Cup. Needless to say, the history of the match up made the game passionate and fast paced. Canada took the win over Mexico, but the score was constantly close all game!
Information on the World Cup can be found on the Men's Roller Derby World Cup page
http://mrdwc.com/
Congratulations on a successful 2018 World Cup!
Team Canada Men's will appear again at the 2020 World Cup in St. Louis